Hydraulic Resource is located in Bellevue, Western Australia and is a distributor of GPM hydraulic pumps.
Company Profile
21 Years of Excellence
Hydraulic Resource was established in 2000 in answer to a demand in Western Australia for high quality hydraulic pumps and motors and for re-manufacturing to OEM specifications.
Hydraulic Resource has been highly successful in meeting customers' demands and has become recognised for its expertise in supplying new and re-manufactured hydraulic components.
Our facility is a modern purpose-built workshop staffed by a team of dedicated and experienced technicians.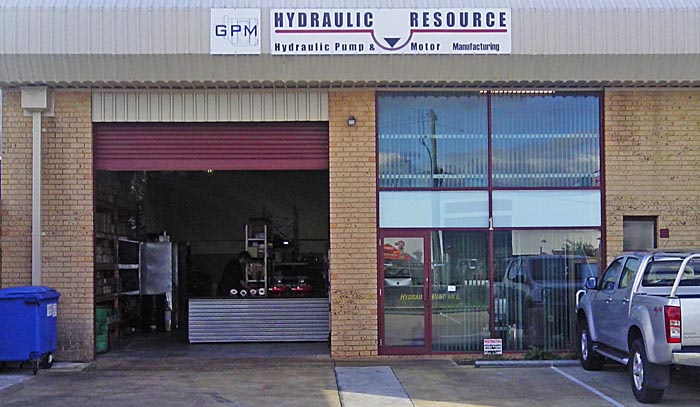 Technology
As the exclusive manufacturing distributor for Gear Pump Manufacturing (GPM) pumps, motors and flow dividers for Western Australia and Northern Territory, we are up-to-date with technology and international customer requirements and specifications.
We work closely with:
Through these relationships and our training and retention of world-class expertise, we are equipped to ensure the best and latest technology is available to customers.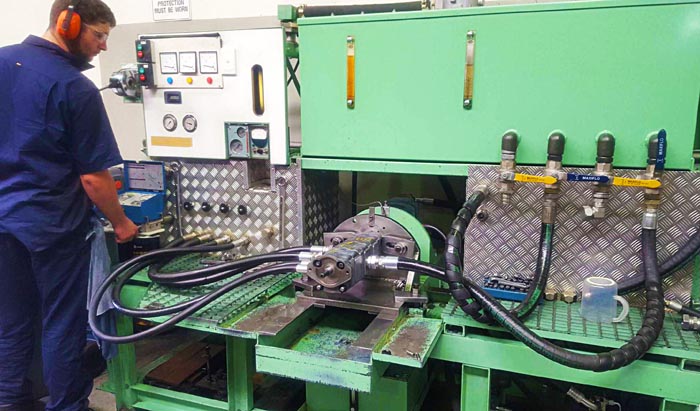 Products
The company manufactures and supplies a comprehensive range of pumps to meet specific customer requirements as well as those of the general market.
The products displayed on this site are summarised in the following product ranges:
Hydraulic Bearing Gear Pumps
Hydraulic Bushing Gear Pumps
Hydraulic PTO Bearing Pumps
Hydraulic PTO Piston Pumps
Flow Dividers
Add-a Pumps
Step-Down Pumps
Replacement Parts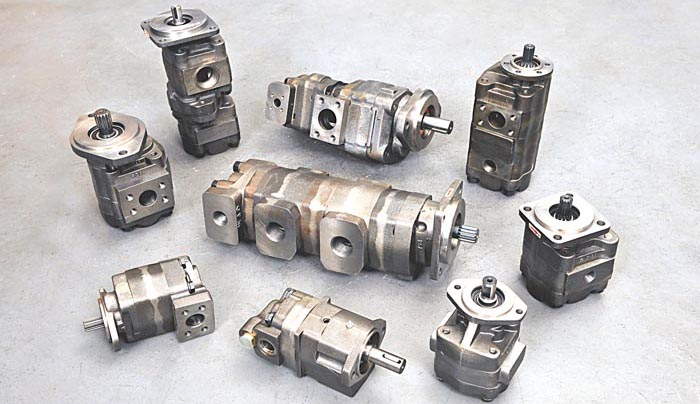 Manufacturing and Repair Capabilities
All of the castings are imported from GPM in South Africa with all of the fine-tolerance machining already done. Port machining and de-burring is done in-house using an Archdale Pillar Post drill, and contour form cutters, and taps for all threaded port configuration, and drilling jigs for split flange ports.
These capabilities, combined with an extensive range of components held in stock, allows Hydraulic Resource to offer a fast and efficient turn-around of new and remanufactured units at short notice, thus allowing customers to keep their downtime to a minimum.
All assemblies are fully tested on a purpose built test facility, powered by a 45kW electric motor driving a hydrastatic transmission.
Because of these unique manufacturing techniques, pumps and motors can be made to replace many original equipment units utilised on local and imported machinery. Sometimes these OEM units may be difficult to source or can be very expensive. Our expertise can be used to replace these pumps and motors in a timely and cost effective manner.
Inventory
We maintain an extensive range of spare parts which are compatible with the following brands.
GPM assemblies
Commercial (Parker)
Permco
Metaris
Why GPM Products are Superior
GPM's production facilities are well established and include a professional design facility and a cast iron foundry on the premises, all operating in accordance with ISO 9001:2008 standards and manufacturing to local and international specifications.
The keys to the long life and superior operation of GPM products are in their casings, gears and shafts which are made of the most advanced materials.
The foundry has been in operation since February 2002. It produces Grey Iron, SG Iron and Compacted Graphite Iron (CGI) materials and bronze cast components which are assembled in a wide variety of configurations to suit almost any application.. The superior metallurgical structured CGI material is used in the manufacture of the higher pressure requirements of our Bushing Pump Range.
Waste reduction is taken seriously. In the interests of the environment and to further contain costs, GPM invested in a swarf pelletizing machine. Iron and steel swarf and off cuts from the factory are processed into pellets and recycled through the foundry, making up a large portion of its input. Bronze castings for the machining of thrust plates are produced in a similar fashion. Machining coolants and cutting oils are also recycled.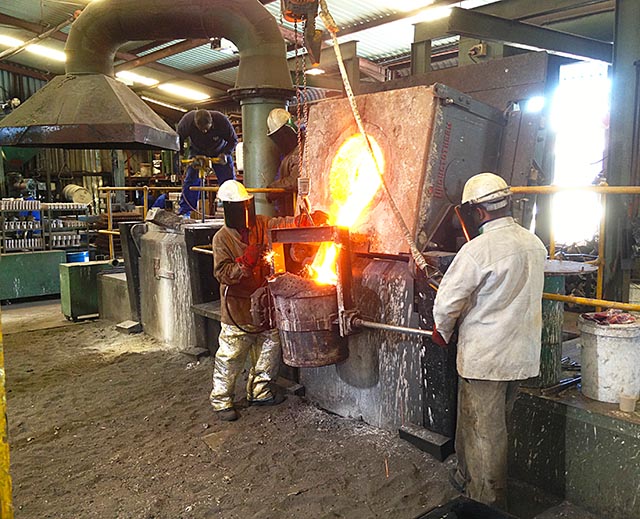 Quality Control in GPM Manufacture
GPM has been certified in accordance with the various ISO 9001 standards since 1992.
Being conscious of its responsibility to the environment and future generations, GPM has also been certified in accordance with ISO 14001:2015 Environmental Management Standards.
See GPM's ISO 9001:2015 and ISO 14001:2015 certificates here.
Their quality management system makes use of statistical analyses to determine manufacturing process capability.
The stability of manufacturing processes is continuously monitored and managed via machine run charts. In line with their technology investment philosophy, they have recently invested in a 3 dimensional co-ordinate measurement machine.
This will increase productivity by means of faster first-off measurement as well as enabling expanded statistical sampling checks.
The GPM website can be visited here